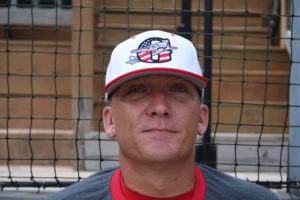 Baseball has been the center of Brack's life for over 25 years, first as a player and now as a coach/instructor. Through those years Brack has had the experience of being taught by many great players and coaches. One thing that has always been at the forefront of his success is that perfect practice makes perfect play. Repetition and dedication build a platform for the fundamentals of baseball. Once the foundation has been put in place then the player can begin to utilize these fundamental skills.
Brack's goal as an coach/instructor is to embed these skills into each player's lifestyle and build their character not only on the field but off the field as well. Each moment with a player/student is an opportunity to introduce the importance of leadership and good sportsmanship which, in Brack's experience, leads to a boost in the player/student's performance at school, work, and in the community.
In 2014-2015, Brack's TGBA 11U Aces compiled a 53-23-3 record while going on to win the USSSA Atlanta Super NIT and competing for a National Championship at the USSSA Elite 32. The Aces were also invited to the Perfect Game 12U Super 25 tournament in Cartersville, GA.
In 2016, Coach Hudson led his Bombers 12U team to a 57-19-1 record while playing at the highest level in the state and eventually finishing up with a Top 4 finish at Cooperstown Dreams Park.
Brack will be coaching the Georgia Bombers Baseball 13U (Hudson) for the 2015-2016 season along with Bombers coaches Cody White and Tommy Butler.