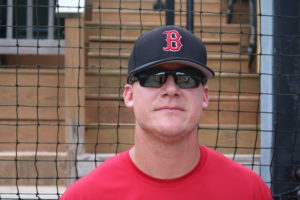 Coach White had a successful college career playing at Southwest MS CC (2003-2005) and Stillman College (2005-2006).
After hanging it up, Coach White decided to get into the coaching realm and focus more on player development. He went onto earn a Bachelor of Science Degree from the University of Alabama in Exercise and Sports Science and a Masters of Science Degree from Western Kentucky University in Sports Administration. He is also a certified Performance Enhancement Specialist from the National Academy of Sports Medicine.
Coach White started his coaching career as the assistant coach at Brookwood High School in AL (2011-2012). He was the Outfield and Hitting Instructor and managed the In Season-Off Season workout programs. In Spring 2013, he became the Pitching Coach for Tupelo Christian Prep School.
After Coaching High School baseball, Coach White wanted to get more involved with Travel Baseball and working with select players all over the Southeast. In 2012-2013, he coached the select Mississippi Stars 18U teams. He also coached the Collegiate Generals Team in the Cotton State's Baseball League. In 2013, Coach White opened up Home Field Advantage, LLC in Tupelo MS. It is an indoor training facility where he conducts private and group baseball lessons, as well as sports specific training.
In 2014, he became a Recommending Scout for the Cincinnati Reds and created the Southeast Reds, LLC showcase travel team organization. Through his years of coaching and training, Coach White has helped players develop physically and fundamentally, so that each player has the opportunity to earn a college scholarships and or play at the next level.
This past season, 2015, Coach White was the head coach of Team Georgia Baseball Academy 17U as well as helping out on the TGBA 14U White team with Coach Brack Hudson.