Parker Brosius – Player Spotlight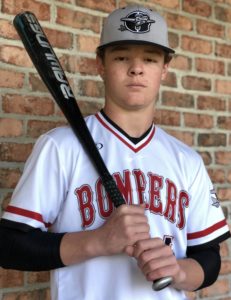 Parker Brosius – Bombers 15U
Lambert High School 2022
Who is your favorite athlete and why?
"Mike Troutt because we both play center field and he shows a good example of the right way to play the game, both on and off the field."
What are your main motivations for doing athletics?
"I enjoy competing and working to be the best player on the field."
What have been your major highlights or most memorable moments as an athlete?
"Last year (2018) when our 14U team won the Perfect Game Super 25 National Championship."
Do you participate in any other sports outside of baseball? If so, what sports?
"Yes, I play football at Lambert High School."
What is your goal / dream in athletics?
"My baseball dream is to play college baseball and afterwards get drafted."
Finally, who is your hero and why?
"My dad is my hero because he has always supported me. He has given me advice to help me be not only a better baseball player, but a better person in life."