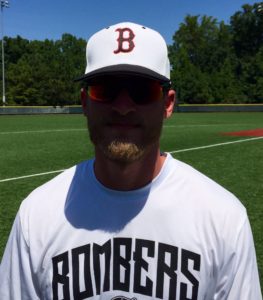 Reid graduated from Kell High School in 2009 where he was a Cobb County All-Conference player and a Under Armour All-American.  Additionally, during the summer months, Reid played at East Cobb Baseball Complex for 8 years.  Unfortunately, due to injuries, Reid's baseball career was cut short due to a major injury and was unable to compete at the collegiate level.
Reid's coaching and instructing career started in 2010 at East Cobb Baseball. With a primary focus on catching and hitting, Reid coached the ECB Astros at the 13u, 16u, 17/18u age levels.  Over the past 5 years, he has coached and helped develop multiple collegiate and professional athletes.
Reid is currently a student at Kennesaw State University where he will earn his degree in Finance and Business Management.